On a happier note...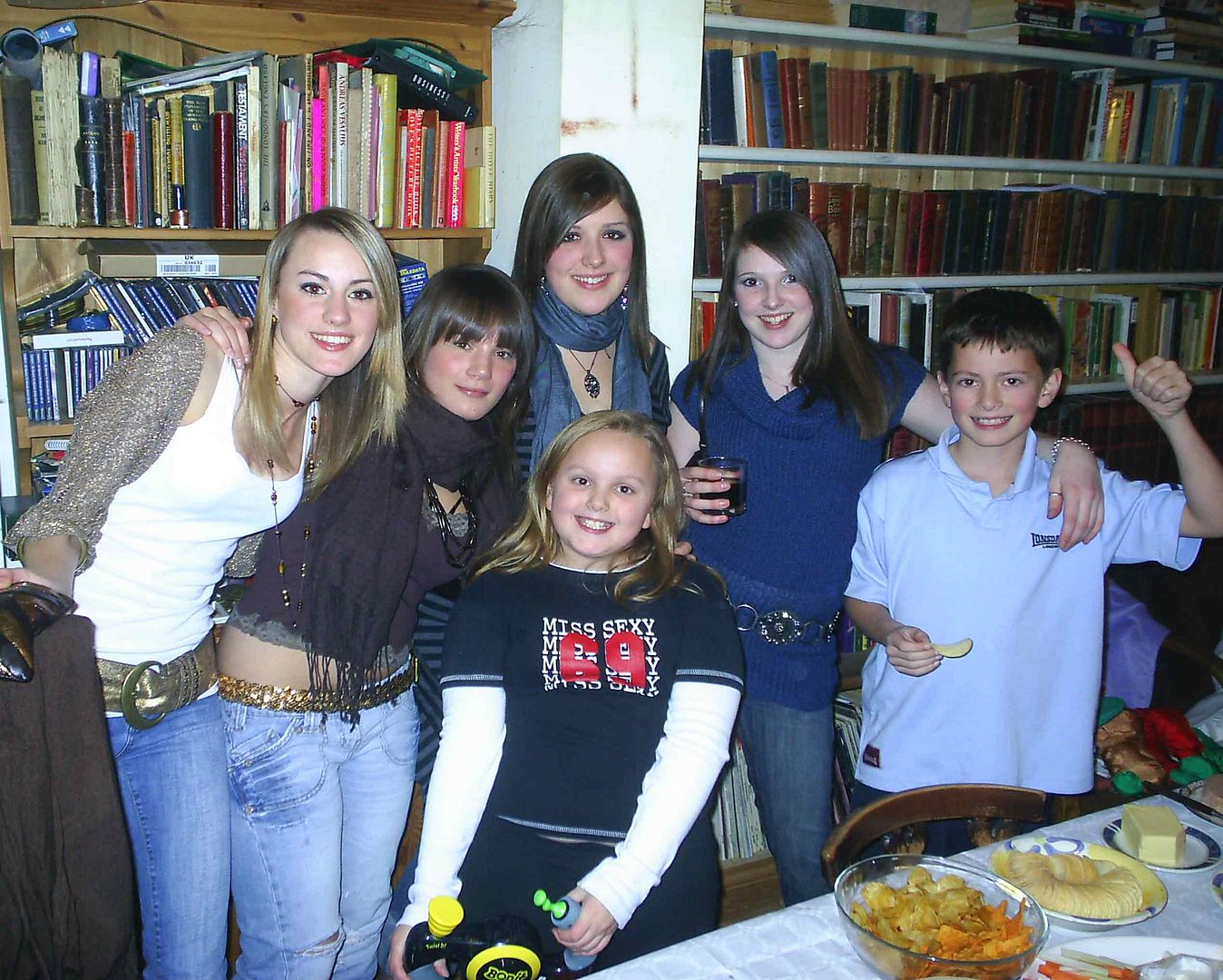 On New years Eve the big kids assembled and departed - to return for later sleeping purposes. This picture is half of the Evil Daughter's Coven, plus my two little 'uns. An easy guess is which ones are mine...(Clue: 3 kids are mine.)
An early returnee was Number One Son's girlfriend. My dozy boy (the one wot won all the prizes at school) had left his passport in London and was being quizzed in the town about his age. His girlfriend came seeking coroborration of his age, even though he has cultivated a beard of sorts since he came home - which doesn't suit him - (he looks like Abraham Lincoln - but nothing but photo driving license or passport holds sway on New Years Eve). Sadly, man with badly grown beard looks like he's trying too hard. Still you can't tell 'em ....
Best I could do was supply his baby health record (which taken in conjunction with his NUS card might have coroborrated his name with picture with his age but only generated much mirth). As it happened they all proceeded over the road to our local where his name and provenance are known and word from licensee to licensee was passed. Better to be known in your home town than to have to prove yourself on paper.
Me and the missus had a whale of time with old friends, eating at home, going to the pub, coming home, eating and drinking more, teasing the yoof as they came in... Sport!
Oh and for those of you who have followed my posts from the start of this blog, yes there is trace of the Hogwarts School of Witchcraft & Wizardry on the pier between the books....