Pope goes for a festive look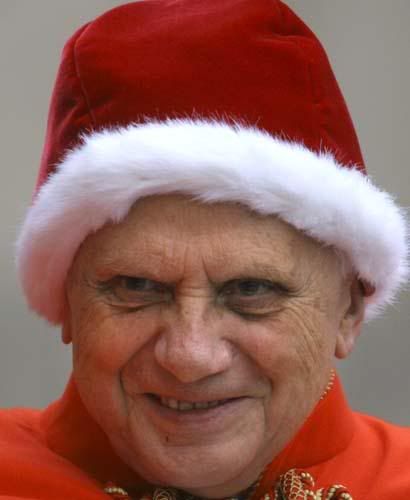 If I needed another reason to confirm my generally anti-religion viewpoint, this has got to be it!
This scary individual is Pope Benedict XVI appearing at the Vatican wearing a Santa-style hat.
The Pope appeared in St Peter's Square wearing a red cloak and a red velvet hat lined with white fur.
Officials said the hat, known as a camauro, has been part of the papal wardrobe since the 12th century.
It has not been worn in public since the death of John XXIII in 1963 reports
The Telegraph.
In my humble opinion this is not a child-friendly Christmas image...