101 Things to do with a courgette....Part 1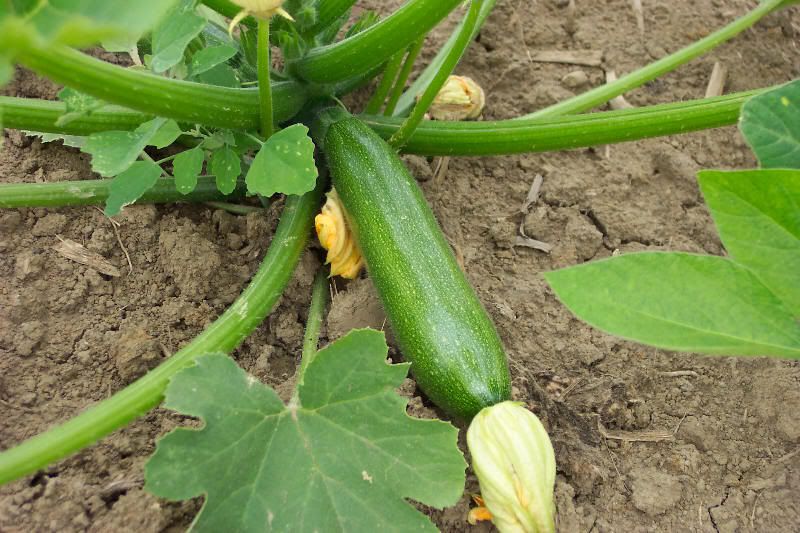 As I have planted eight courgette plants, (what? It's only a row!) it seems we have something of a surfeit...as is apparent from
my beer fridge situation
. Equally, as anyone who has ever tried growing them will know, that anaemic little winky that you refrained from picking yesterday can swell overnight into a great tumescence; a great
courge
or giant marrow. Now, either this can be seen a joyous miracle of Mother Nature's Bounty...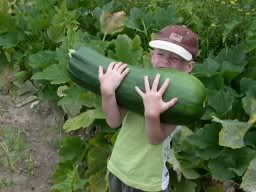 Or you can get quite jolly about great swollen monsters over a few beers!
That's if you have any beer left after your beer fridge becomes the marrow store...I'm not bitter! No, that should read, I've got no bitter... Anyway, I grant you the 'marrow as member' is childish, but it is funny... Look! Who hasn't made the connection? (And no! Before you all ask. This is not a picture of me!).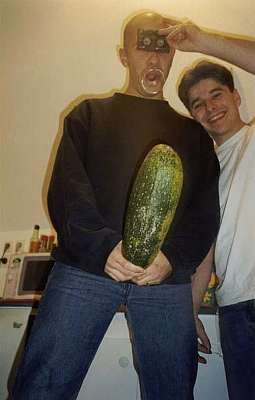 Right, so I'm going to have to get creative with these babies, as we're going to be seeing quite a bit of them. So far we have done three recipes, but naturally we started at the beginning (just like the Von Trapp children):
1. Steamed Courgette.
Half a dozen normal size courgettes, by which I mean, 6 inches long - (actually six inches is quite sufficient...I would say on the generous side of normal... anything else is unnecessarily ostentatious - in courgettes obviously) simply sliced into half inch wide discs, (if you are going to put up with my cooking stories, you'll have to get used to the fact that I do a curiously eclectic mixture of imperial and metric measurements, within which I don't do weight. No scales, you see...I may have to make an investment if my culinary adventures are not to prove impossible to replicate...I will consider it).

Where was I? Oh yes, place the slices in a bowl with a knob of butter, cling film over the top and microwave on full throttle for 8 minutes. Salvage the rest of your meal from burning. Then give your Pyrex (did I mention Pyrex? should have) bowl a good shake, and stick it back in for a further 5 minutes.

This is how anybody in their right mind ever cooks courgettes.
Here beginneth my culinary journey - among more marrows than you can shake a stick at!
Then there is the obligatory:
2. Stuffed Marrow

Yes stuffed! Stop sniggering at the back! Take a large (shall we say engorged) one, that is more courge than courgette...
Nope, this is not right! There's engorged and gorging! You are not getting this all at once! Stuffed Marrow has got to be
"101 Things to do with a courgette....Part 2"